THE BEST AND AMAZING MOVIES FOR KIDS TO WATCH!!!
Author: Yamini Gupta
GETTING BOARD HERE ARE THE BEST MOVIES YOU CAN WATCH!!
I am back with another topic the best movies for kids to watch!
so everyone is sitting at home getting bored, the best way to entertain yourself is to watch a movie. SO here are the movies you can watch!!!
1. TOY STORY
THIS IS A MOVIE ALL ABOUT TOYS WHO ARE ALIVE AND GO ON DIFFERENT ADVENTURES.
2.THE INCREDIBLES
THIS IS A MOVIE ABOUT SECRET SUPERHEROES WHO SAVE THE WORLD!
3.FROZEN
THIS IS A MOVIE WHERE A GIRL ELSA HAS MAGICAL POWERS AND LEARNS HOW TO CONTROL THEM!
4.HOW TO TRAIN YOUR DRAGON
IN THIS MOVIE A BOY FINDS A DRAGON AND TRAINS HIM AND GOES ON ADVENTURES!
7. FINDING NEMO
IN THIS MOVIE NEMOS PARENTS FIND HIM AS HE IS LOST IN THE SEA.
6. INSIDE OUT
IN THIS MOVIE IT SHOWS THE INSIDE BRAIN OF A GIRL AND HER EMOTIONS LIKE SADNESS HAPPINESS ANGER FEAR DISGUST
7. MOANA
THIS IS A MOVIE WHERE A VILLAGE GIRL TRAVELS THROUGH THE SEA AND FINDS MAUI AND RESTORES THE HEART OF THE FIT!!!
8. COCO
THIS IS A MOVIE ABOUT A BOY WHO TRAVELS TO THE WORLD OF DEATH.
9. UP
IN THIS MOVIE A SMALL BOY TURNS BIG AND THEN INTO A GRANDPA AND GOES TO A PLACE WHERE HE WANTED TO GO WHEN HE WAS SMALL!!!
10. ZOOTOPIA
A RABIT WHO CHANGES EVERYONE's THOUGHTS OF MIND BY BECOMING A POLICE OFFICER !!!
11. WRECK-IT RALPH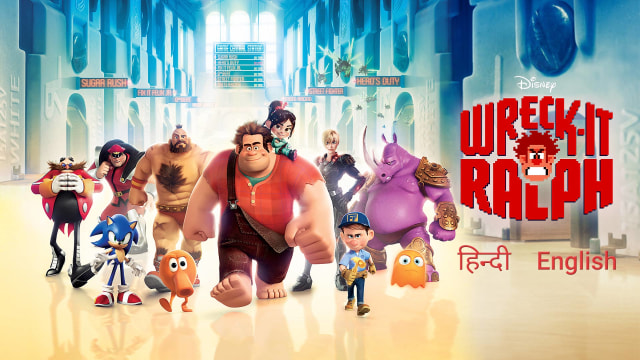 THIS IS A MOVIE ABOUT A GAME CHARACTER WHO HELPS THE OTHER CHARACTER TO GET HER CODE BACK AND THEY HAVE FUN!!
12. WALL-E
THIS IS THE BEST MOVIE FOR KIDS TO UNDERSTAND HOW IMPORTANT IT IS TO SAVE NATURE!!!!
some more movies are:
. MONSTERS INC
. BIG HERO 6
.JUMANJI
. NUTCRACKER
. FINDING DORY
.MATILDA
.DUMBO
.PINOKIYO
.JUNGLE BOOK
.BIG
.FANTASIA
.RATATLUI
THESE ARE ALL THE BEST MOVIES REVIEWED BY ME !!!
WRITE IT IN THE COMMENTS WHICH IS YOUR FAVORITE ????!!!!